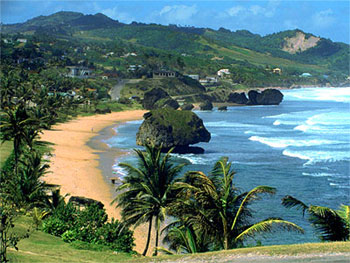 Why work on your vacation??
Executive Villa Services Barbados is a one stop holiday service, giving you a personalized service from the moment you begin your vacation in Barbados to the time you leave.
We have had 15 years experience in the travel business, and work with the best service providers in Barbados - the ones who will give you a professional, reliable and high quality experience. Whatever kind of holiday experience you desire, we can help. From finding you the right accommodation, to renting your vehicle, organizing your every need while you relax - this is our area of expertise!
Barbados is an established resort destination, with a huge variety of accommodations for every budget. Beach villas, Golf Villas, Self-catered Condos as well as villas designed for the family vacation. When you get here, there is plenty to do! Barbados boasts many top quality restaurants, cultural sites and fun activities to enjoy. We can plan your itinerary before arrival - or arrange any activity you fancy while you are here. Sleep - Eat - Play - Relax - Barbados has it all and we can make it easy for you.
Barbados awaits....
We hope to see you soon!
Judy Greenidge
Managing Director
EVS Barbados